Survival Mode & Self-Care
Welcome to week three of our "Beautiful Healthy You" blog series.
In this series, I'm unpacking some important aspects of self-care for Christian women.  So far we've covered "smart eating" and taking care of our bodies through regular exercise.
Today, I want to turn a corner and talk about a pivotal area of self-care:
getting ourselves out of survival mode.  
This post is actually a book review of sorts, but even if you're not an avid reader I hope you'll stick with me until the end of this post.
I'm going to go out on a limb here and make a blanket statement: I'm pretty sure every woman needs to read the book I'm going to tell you about. 
But before we delve into book stuff, let's tackle an important aspect of this self-care post:
What is survival mode?
Well, I probably don't have to explain myself, because I'm guessing that most of us have been there! 
But just to clarify: 
Survival mode is simply living from day-to-day, with no energy, vision, or ability to move toward future goals. (source: Rosen Institute)
In my own words, survival mode is being "stuck."
Emotionally, physically, mentally and/or spiritually. 
Ever been there?
Me too. 
Say Goodbye to Survival Mode
Thankfully, we don't have to stay stuck in survival mode. 
But here's the reality:
It takes a lot of personal growth, determination, and- you guessed it- self-care in order to get out of survival mode.
Maybe you're dealing with one (or a few) of the challenges below, and don't even know where to begin to get "unstuck?" 
physical fatigue that limits your ability to function most days 
emotional issues like depression, anxiety, or deep insecurity
lack of motivation to create healthier habits 
health issues that are affecting your quality of life 
excess weight that you desperately want to get rid of 
anger, chaos, or other feelings of being out-of-control
financial stress caused from over-spending or poor money management
a schedule that feels more like a task master than a tool 
strained relationships with important people in your life 
inability to let go of the past so you can move forward
feeling like you don't have a purpose or direction
If even one of the issues on the above list hit home for you, I hope you'll keep reading this post. 
I don't have any pat answers for you, but I've struggled with and overcome many of those issues myself. (And others are still a work-in-progress). 
Today, I want to share a helpful resource with you: 
Say Goodbye to Survival Mode, by Crystal Paine. 
I read this book several years ago, and am re-reading it this month. 
(I rarely re-read books, but this one is totally worth re-visiting!)
Honestly, I'm pretty sure every woman needs to read this book, but it will be especially for women who find themselves struggling in the following three areas:
1. You Feel Like You Can Never Get on Top of Your Day 
Most of us have felt overwhelmed by life at some point.
I'd say it's a normal struggle from time to time, but the state of overwhelmed is not a place I want to permanently live! 
If every day feels like an insurmountable mountain, you might need to grab a copy of Say Goodbye to Survival Mode and start unpacking Crystal's practical advice.
Since this book only has nine chapters, I promise that reading it won't feel like just another "thing" on your already packed to do list!
If you're anything like me, you'll find yourself reaching for it often throughout the week, and feeling empowered by what you read.
2. You Procrastinate A Lot 
Procrastination typically isn't my biggest weakness (but, boy, do I have a host of other issues to work on!).
If you do struggle with being a procrastinator, Crystal has some pretty amazing motivational hacks!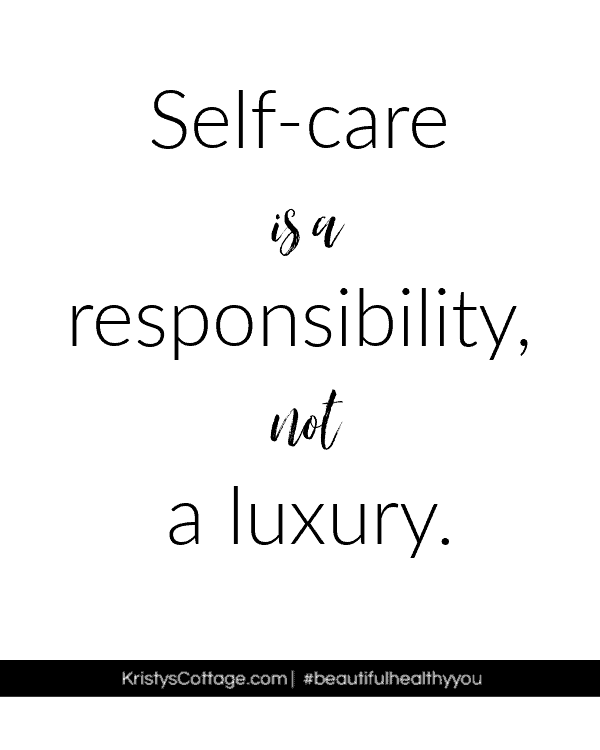 The good news it that's they're completely practical and very real (she shares a lot of her personal struggles and life stories).
This is stuff you can implement every day to get yourself out of "some day" mode and into "now" mode.
3. You Feel "Stuck," and Can't Seem to Make Positive Changes or Reach Goals
I don't think anyone actually sets out to live a sub par life.
Yet, how many of us actually consistently realize goals in our finances, health, marriage and family lives, ministry or careers?
A lot of people feel stuck in a mediocre place in life, and aren't quite sure how they got there or how to move forward.
I've been there, and I'm guessing that you have too.
If you desire to make positive changes in your life, start with your mindset.
A really, really practical guide will help you get moving in the right direction- Say Goodbye to Survival Mode, by Crystal Paine would be my top recommendation.
Like I said, most people would likely benefit from reading this book. 
If you related to any of the three "reasons" I just listed above, I believe you'll really benefit from Crystal's advice!
Say Goodbye to Survival Mode isn't just a peppy "positive affirmation" book, although Crystal has plenty of positive tips to share.
What consistently draws me back to Crystal's writings (both her blog and her books) is her ability to cast a "big picture" vision for life, then break it down into practical, doable habits.
And habits have the power to change our lives and move us out of the "stuck" places toward goals and intentional living. 
This post is part of my "Beautiful, Healthy You" winter-long series.
I update this blog with new content once-a-week, but share inspiration on social media throughout the week.
If you'd like to connect with me on social media, just click the links below and then click "like" or "follow:"
You can also subscribe to receive new posts via email every Friday!
If this post is helpful or encouraging to you, please hit a "share" button and spread the inspiration!
Thanks for being a part of this community.
Here's to living and loving well-
xoxo,
Kristy