5 Books I'm Glad My Daughter Read This Summer
This post: A great chapter book series for preteen + teen girls.
So my girl is always reading.  
And, no, I'm not exaggerating when I say "always." If ever a child had her nose in a book, this is that child!
Amy generally reads 5o or 60 (or 100) books over the course of a summer (see, I wasn't exaggerating!).
I've compiled a few books lists, highlighting our favorite books to read as a family (you can take a peek at those here).
Today, I want to share about FIVE special books Amy read this summer.  
I might venture to say that these are her five favorites. Why did she love these books so much?  And why am I so glad she read them? 
Well, here we go…
These books involve stories with horses.
Amy loves horses.  At least as much as she loves reading, maybe more.
So, yes, I'm very happy when she gets to mix her two loves (horses and reading) into one package!
These books were written by a Christian author.
Amy is very careful about what she reads, but I still try to either check out reviews, get a personal recommendation, or proof read books before I hand them over to my eleven-year old daughter.
While it's true that all Christian authors aren't necessarily read-worthy, it is a good place to start!
These books portray healthy role models for girls.
I love books that show real life ideals in action. As a mom, I'm not looking for media that upholds a "perfect" standard, because that's not real. But I do look for healthy role models for my girls. These books provide that.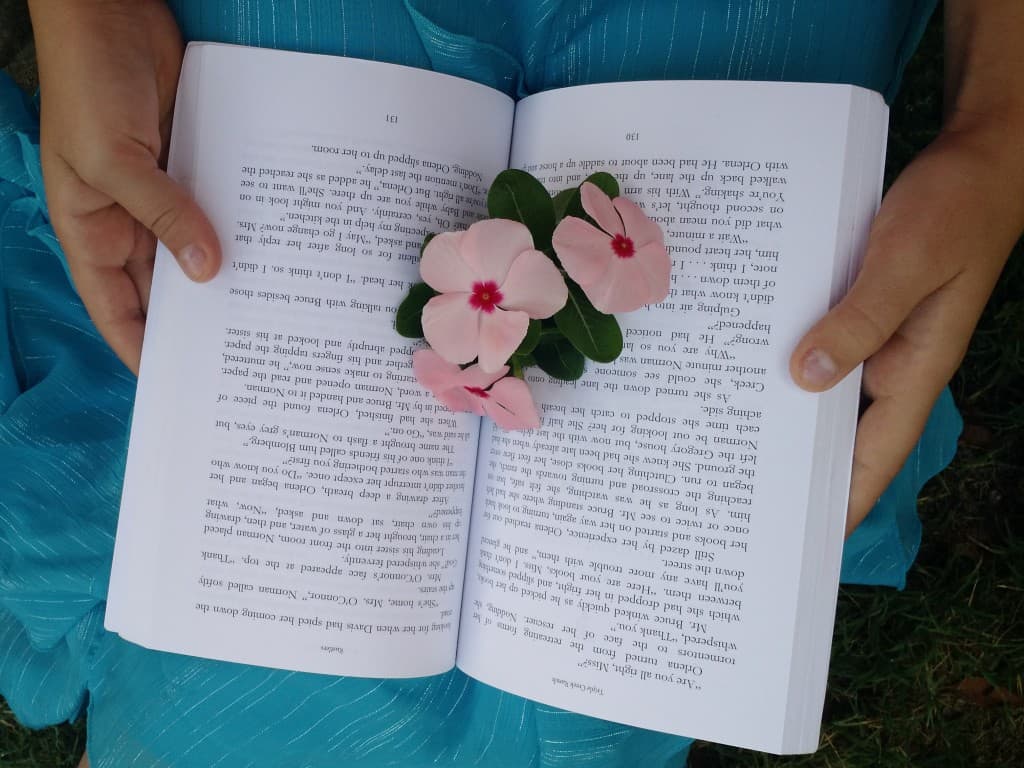 So what are these 5 books? you ask, And where can I get them?
I know you're wondering what books I'm talking about, right?
Well, here you go-
These are the five books in the Triple Creek Ranch series, by Rebekah A. Morris.  
Amy read this entire series in just a few days… the books are that good!
You can buy the Triple Creek Ranch books on Amazon (both paperback + Kindle versions are available). 
You can also find more details about Triple Creek Ranch, and other books by Rebekah A. Morris, at the author's website- ReadAnotherPage.com.
Check out her website for reading challenges, guides, and weekly blog updates.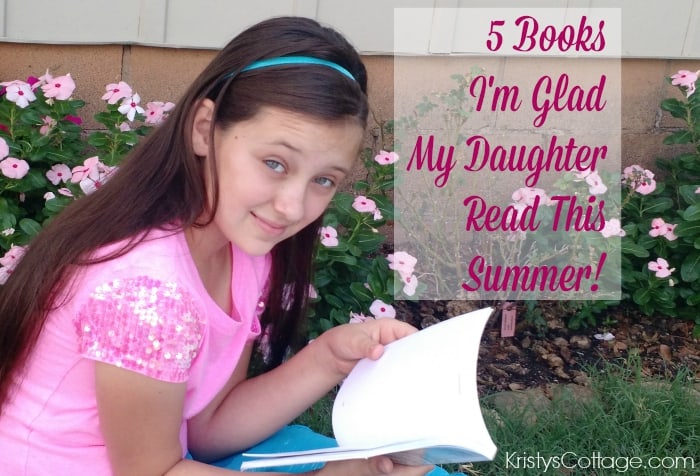 Your turn.
Has your child recently read a book that you especially liked?  Tell me about it!