3 Reasons Why Drinking Warm Water in the Morning is a Really Healthy Habit
This post: Drinking warm water in the morning is a surprisingly healthy way to start the day. Here are three reasons why (+ three famous women who swear by this habit).
This habit – drinking warm water in the morning- is probably the one my family thinks is most crazy.
I mean, Americans are obsessed with iced beverages, right? So why would anyone in her right mind drink warm water – on purpose?
I'm glad you asked!
There are logical reasons behind this seemingly odd habit. Health benefits, to be precise.
And if you want to really up the benefits, squeeze a bit of fresh, organic lemon juice into your warm water. But with or without the lemon, drinking warm water in the morning offers some pretty amazing health benefits.
Let's look at three of them (+ three famous women who swear by this habit).
I'm an avid reader, am passionate about women's health, + I love sharing what I'm learning. But always keep in mind: I am not a health practitioner. I hope what you read here sparks your interest in learning more about health + how to take responsibility for your personal wellness. Love this content? Share + subscribe!
---
#1 Drinking Warm Water in the Morning Is a Gentle Detox
Health experts tell us that drinking warm water upon rising raises the body's temperature, triggers the endocrine system (making it easier to sweat), and gently stimulates the liver.
In other words, it's a fabulous way to gently support the body's natural detoxing processes.
This habit is popular with Brazilian fashion model + mother of two, Gisele Bündchen. According to an interview with People.com, Bündchen, "begins each day with lukewarm water and lemon."
The addition of freshly squeezed lemon juice can help balance the body's pH (also good for detoxing) + give a boost of vitamin C.
Read more about Gisele's daily habits :: "14 Ways Gisele Bündchen Stays Healthy and Fit"
---
#2 Drinking Warm Water in the Morning is Great for Your Skin
Actress Gwyneth Paltrow claims that drinking warm water in the morning (also with a dash of lemon) is a key part of her healthy skin routine. If the old adage "beauty begins within" is true, then Paltrow + women like her just might be on to something.
The most obvious benefit of drinking warm water in the morning is simply that it keeps your skin hydrated. More specifically, warm water helps cleanse the body + repair cells affected by free radicals. This can help with everything from increasing the elasticity + smoothness of your skin to helping prevent premature aging and reducing acne.
Paltrow's go to morning drink is a soothing Italian tea, made from steeping an organic lemon in boiling water.
Get the recipe + read more about Gwyneth Paltrow's "Clean Beauty Diet" here.
---
#3 Drinking Warm Water in the Morning Can Support Healthy Digestion
Australian fashion model, Miranda Kerr claims, "Warm lemon water in the morning helps kick start the digestion process for the rest of the day. It's also a morning ritual that cleanses the system, boosts your immune system and balances pH levels because lemons are very alkalizing." (source)
Drinking warm water can help activate the digestive tract + cause the the intestines to contract (which supports the process of healthy elimination). Additionally, water works as a lubricant along the organs of the digestive system, and helps hydrate + and flush out toxins.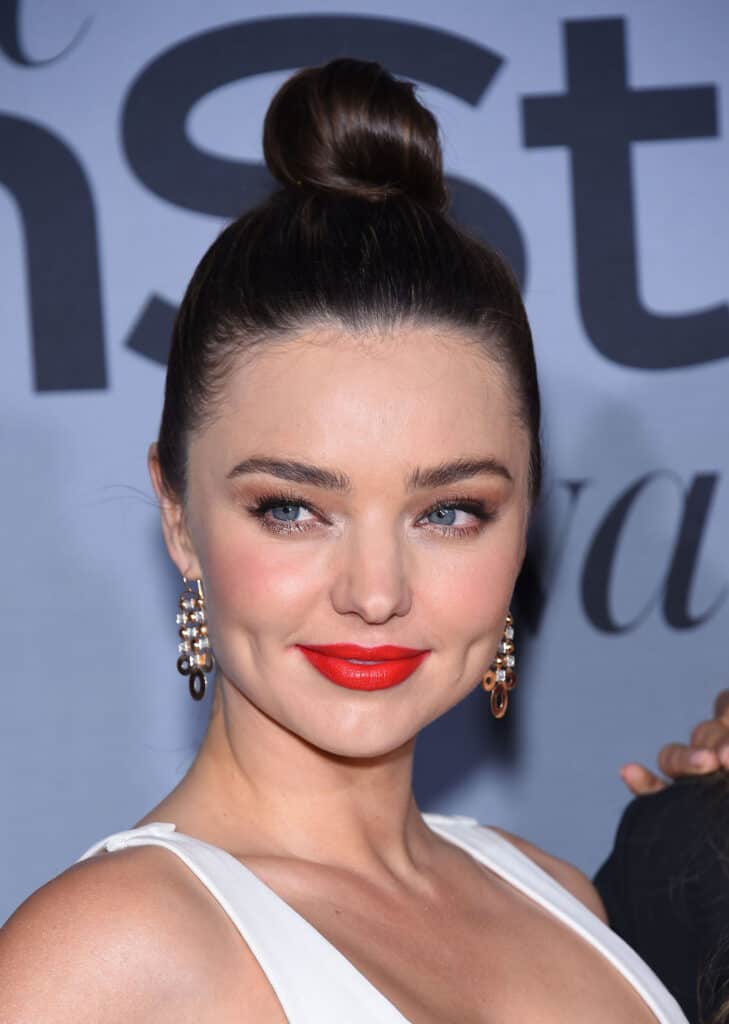 Will drinking warm water in the morning "cure" gut issues? No. It's a bit more complicated than that! But sipping a cup of warm water every morning just might give your gut a gentle boost + stimulate life-giving digestive enzymes.
Read more :: "Miranda Kerr Reveals Her Beauty Routine Secrets"
---
Who knew one little habit – like drinking warm water in the morning – could be so beneficial to your health? I started this habit quite a few years ago, at the recommendation of my homeopath, + can say that it's lived up to the hype. Why not give it a try?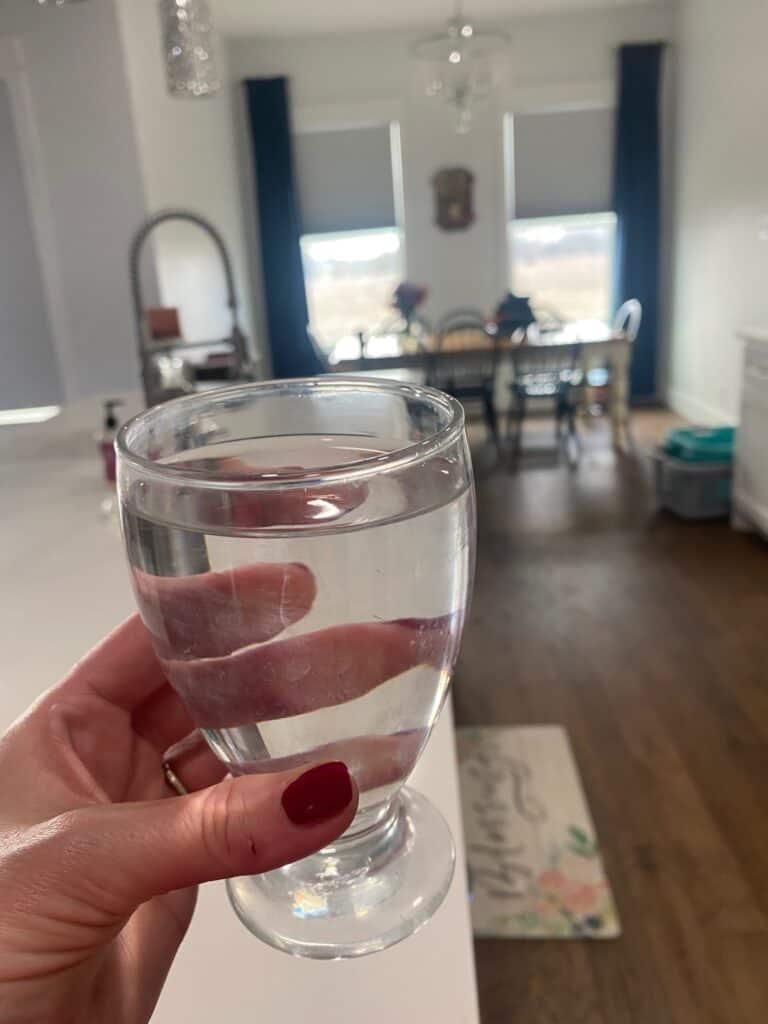 Sources + further reading:
---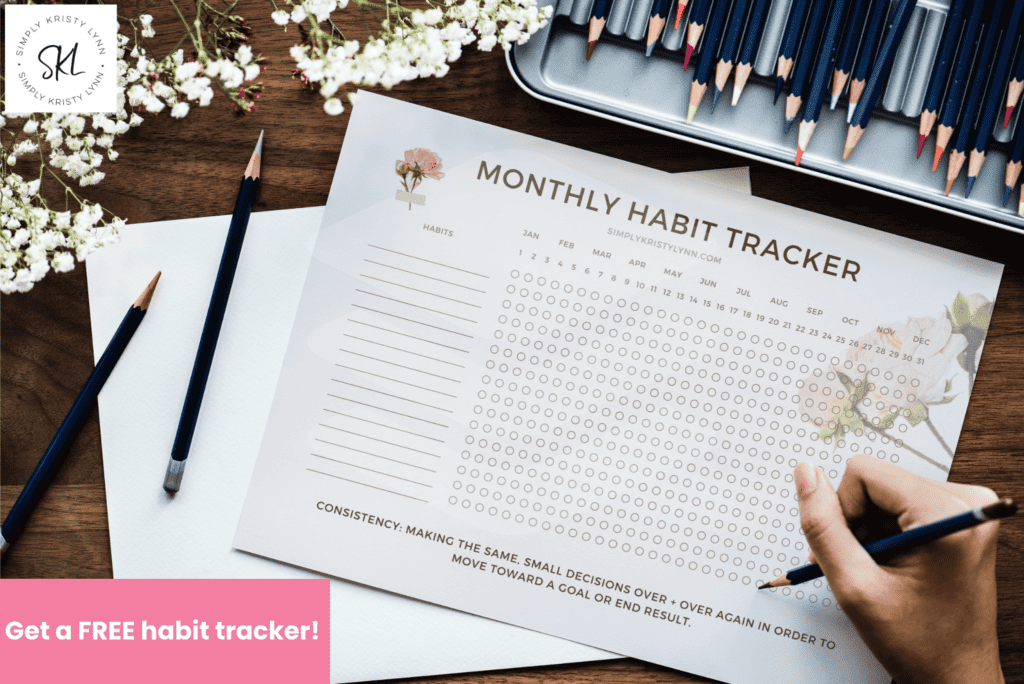 FREE Habit Tracker
Want to improve your health with habits like daily oil pulling + drinking warm water in the morning? I'd love to send you a FREE printable habit tracker to help you get started.
Simply opt in below to receive your freebie to download + print.
As a subscriber, you'll also get weekly health tips during our "Healthy Habits for Women" series, access to a private online community, + other freebies along the way.
What about you?
I'd love to hear your thoughts + queries on this topic. Are you on the warm water band wagon, or no? Let me know!