11 Holy Week + Easter Devotions For Families to Download or Read
This post: Easter devotions for families.
I sort of discovered holy week by accident.
When we found ourselves in lock-down during the Easter season 2020, I felt restless at the idea of spending such a beautiful Christian holiday in isolation.
One morning as I was praying and pondering, I suddenly realized that I had never taken time to observe the days leading up to Easter Sunday– the passion week of Christ.
Since we had nothing but time on our hands, I dug in and explored the "holy week" with fervor.
The results?
I discovered some fantastic Easter read alouds, a new tradition for our family, and a handful of beautiful (and mostly free) resources to help kids celebrate passion week.
If you're looking for
ideas for holy week for kids
Easter devotions for families, or
picture books for Easter
I wrote this post just for you. xoxo
The ideas and resources in this post are great for family devotions, homeschool routines, or any time you read aloud or do activities with your kids.
(Our family's Morning Time is the best way for me to fit in important extras like this. If you're new to Morning Time, I definitely suggest Better Together, by Pam Barnhill.)
For more family inspo, check out my favorite devotionals for kids right here.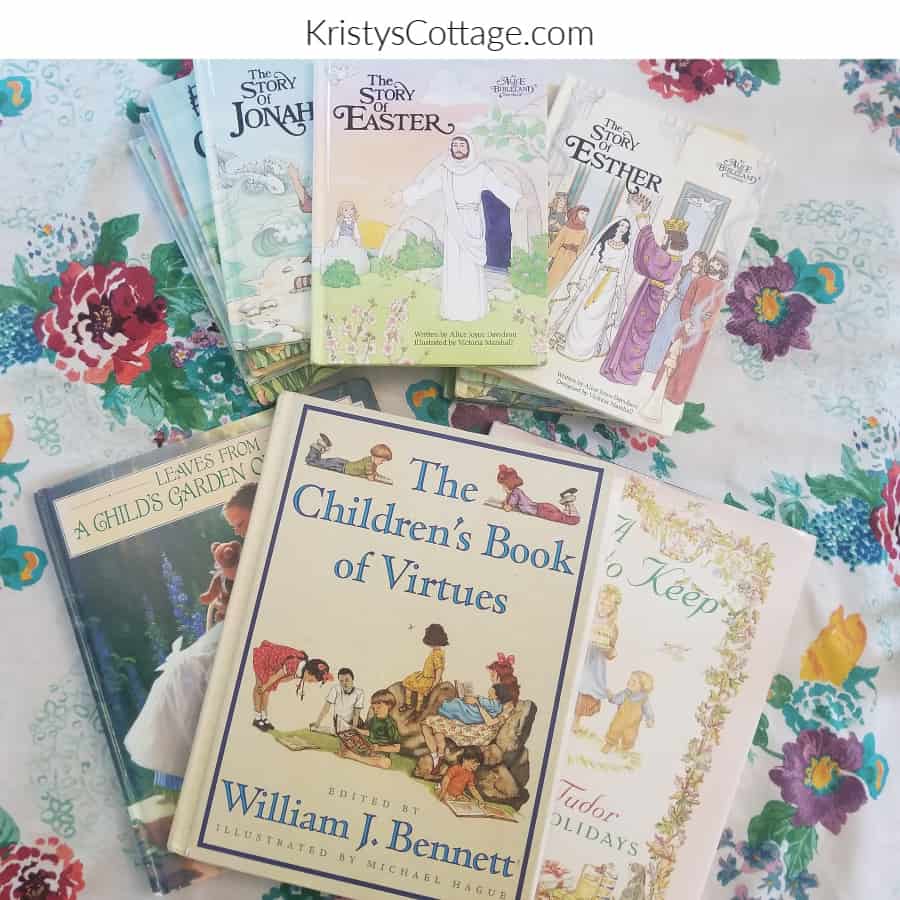 Love what you see here? Hit a share button!
Easter Devotions for Families
#1 Here's a great read for adults and parents- Make the Most of Holy Week. This article includes inspiration for observing holy week, plus recommended reading from the Gospels.
#2 Pastor John Piper wrote a series of devotionals for holy week; you can listen to the audios right here. These would be most enjoyable for older kids and adults.
#3 The Final Week of Jesus, by Max Lucado, is a beautiful devotional-style book to read with your family during passion week.
Passion Week for Kids (or Holy Week Family Devotions)
#4 Focus on the Family created a fantastic resource for families called "Walking Through Holy Week." You can check it out right here. It's completely free!
#5 My boys really enjoyed this Passion Week "Craftivity" & Timeline. Cost: $2.
#6 "The Last Supper" printable coloring page is a fun way to observe Christ's Last Supper as well as explore the art of Michelangelo. Cost: $3.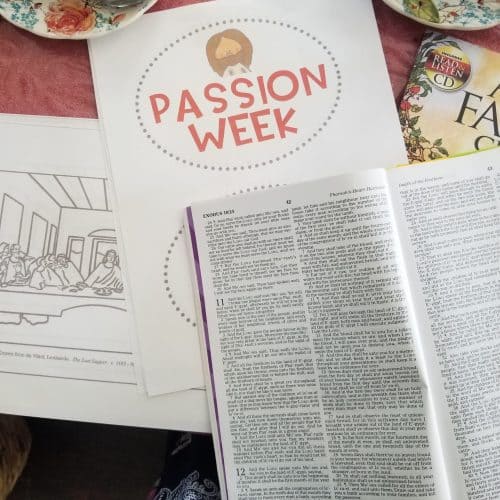 Picture Books for Easter
#7 The Easter Story "Alice in Bibleland" book is my youngest son's favorite Easter picture book.
Other Easter read alouds to enjoy:
#8 Holy Week: An Emotions Primer is a board book for little ones.
#9 The Donkey Who Carried the King: a fabulously illustrated retelling of Psalm Sunday by renown writer and thinker, R. C. Sproul.
#10 The Prince's Poison Cup: also by R. C. Sproul, this story focuses on the atonement of Christ.
#11 The Garden, the Curtain and the Cross: a beautifully illustrated hardback book that takes children on a journey from the garden of Eden through Resurrection Sunday.

Your turn.
Do you have a favorite Easter read aloud? Drop a comment below + tell us about it.