3 Things I Want to Tell New Homeschooling Moms
[adrotate banner="6″]
Today I want to share a few things with the younger moms who read this blog.
Maybe you're a newbie homeschooling mom.
Maybe your kids aren't even old enough to be in school yet, but you read and follow and wonder about this thing our family does.
There are three things I want to tell you.
These come from a heart that has been shaped, and reshaped, by the past decade of raising and educating my five kids.
First of all, it's important that you know-
There isn't a right and wrong way to do this homeschooling thing.
I really wish someone had told me that in the early days.
Well, maybe someone did and I just didn't listen. 😀
I am a rule keeper and a methods seeker. As a mom who chose home education as a way of life, it just made sense to me that there must be a RIGHT way to do this.
A list of rules to keep, a pattern to stick to, routines and schedules and that perfect curriculum that would make this all turn out the right way.
After many disappointments and frustrations, I finally let go of the methods and lofty ideals and learned to embrace the imperfections of every day life.
Which, by the way, is exactly what home education is made up of.
These days, I don't expect every day- or any day- to be perfect.
I don't expect my kids to turn out just like someone else's kids, just like me, or just like some book promises they will if I do thus and so.
The right way to homeschool is by faith, and with lots of and lots of unconditional love.
Don't be surprised when your inner ugliness rears its head.
I find it ironic that homeschooling has sometimes made me a terrible mother.
Well, let me rephrase that:
Homeschooling has often brought out the ugly parts of me that need to change.
My mom, who is a veteran homeschool mom, used to always say, "Homeschooling brings out the worst and best in you!"
I have found that to be so true.
I wasn't very far into this journey as a young mom when I discovered that, lo and behold, I am absolutely not cut out for this homeschooling thing!
Running headlong into my own imperfections and limitations can make me feel– and sometimes act– like a terrible mother.
The honest truth: this very uncomfortable realization of my inner ugliness has pushed me to change and grow.
God has mercifully reshaped me as a woman, and the crucible of homeschooling has been a huge catalyst for both discomfort and growth in my life.
Above all, enjoy life and love generously.
I've done a lot of things right over the past years as a homeschooling mom.
I'm task oriented, so we always get schoolwork done.
I'm fairly organized, so we generally always start on time and stay on track.
I'm a driven and motivated woman, so there's probably never been a day (okay, maybe one or two) when we woke up in the morning and just "didn't do school" because no one felt like it.
But for a really long time, I totally overlook the heart aspect of homeschooling.
Of motherhood, really.
It's kind of painful and a little embarrassing to admit this to you, but it's part of my story and part of who I am.
Jesus is so gentle and patient with us, and He has peeled back the layers of ugliness in my heart until this part of me was laying out there, bare and exposed.
Over the last few years, Christ has been teaching me about unconditional love. About grace, and what that can look like in my heart and my home.
Enjoying life, and learning to love generously, has transformed the way I homeschool. Maybe I'll unpack that a little deeper on another day!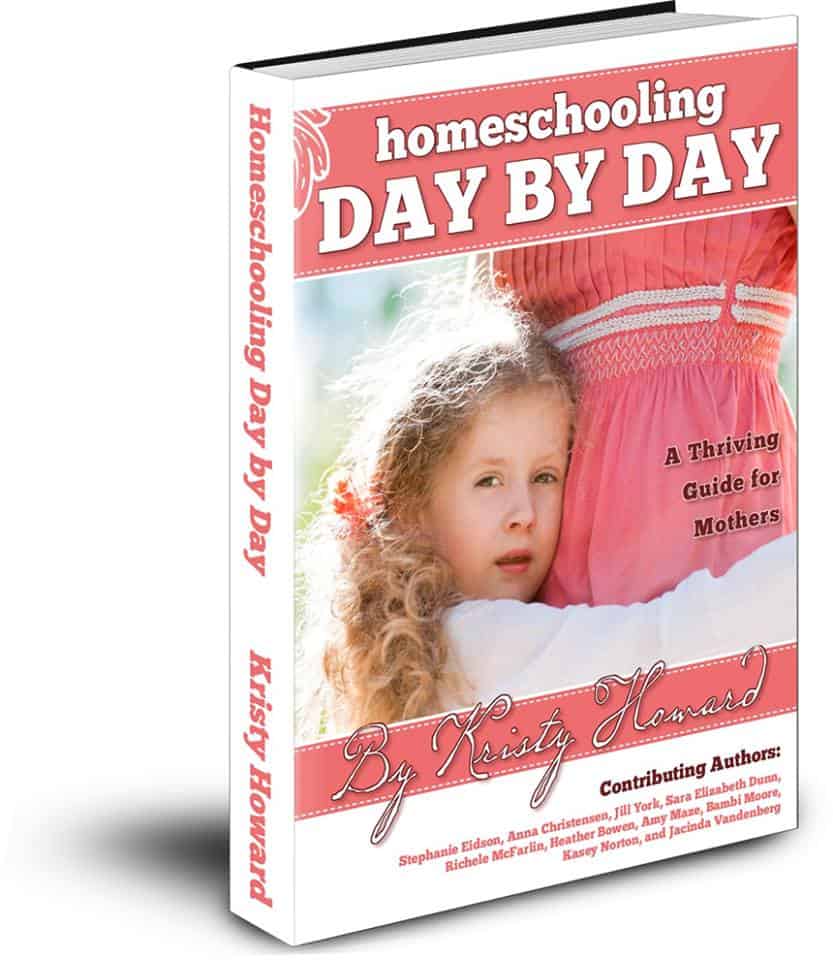 If you're a young mom who is either just starting on this journey of home education, or maybe you're timidly considering it, I invite you to connect with me here!
I would love to lock arms with you and simply share my journey with you.
Have a blessed weekend, friends.
Live largely into the love and grace of Jesus!
xoxoxoxoxoxo