3 Effortless Winter-To-Spring Transition Tips You'll Want To Know About
This post: Three easy + affordable ways to take your wardrobe on a winter-to-spring transition.
Here in the South, the winter-to-spring transition is a tricky thing. One day it's 30 degrees, the next day the mercury climbs to nearly 80.
The challenge is: Does one dress for winter? Or spring? Or both?
I'm a seasonal capsule girl, which means at least twice a year I do a big wardrobe switch (typically after winter + summer). I've learned the hard way that packing away all my winter clothes at the end of February isn't a good idea. Chances are, I'll be digging those sweaters + long sleeved tops out of storage within a week… then wanting to pack them back up again.
Here are my three, top winter-to-spring transition tips. I've found that these hacks make the seasonal switch as effortless as possible… or, at least not crazy making. *wink*
#1 Invest in layering pieces.
This is probably the most obvious + important hack. Rotating layering basics throughout the seasons will literally extend the life of your outfits for weeks or months.
For example, a cotton, spring dress can be worn with a denim jacket + warm pair of tights on a cold day.
Or, pair a lightweight top with a pair of jeans + puffer vest – the vest can easily come off if the weather grows warm in the afternoon.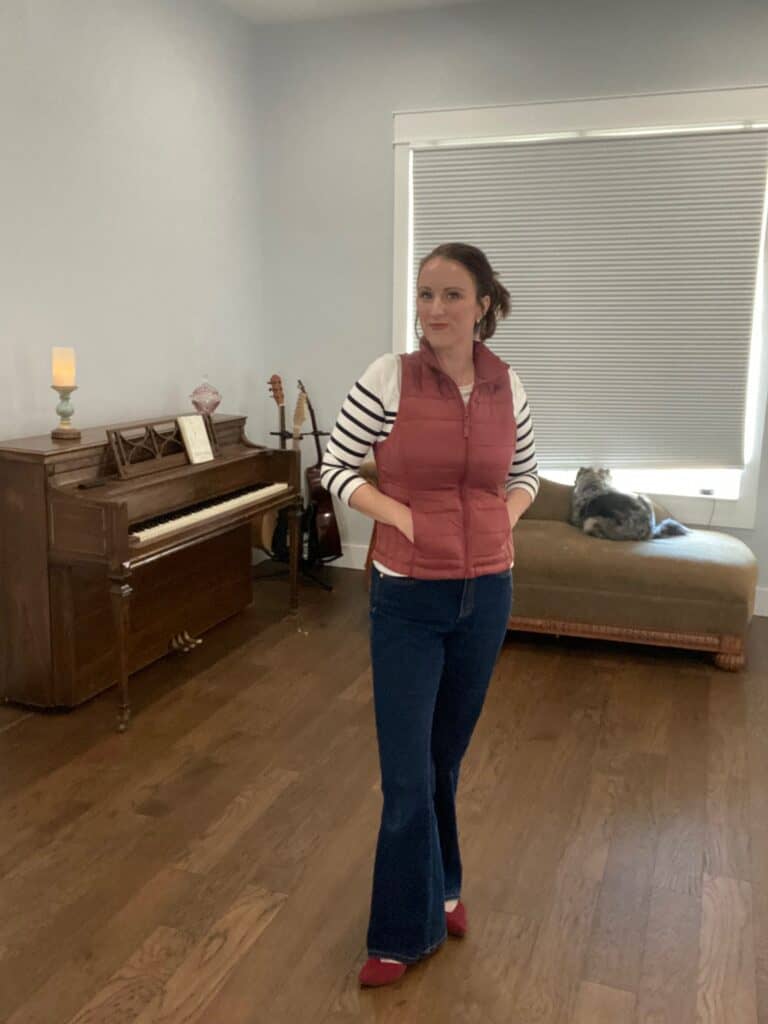 Layering pieces I rely on for the winter-to-spring transition:
Denim jackets
Cardigan + sweaters
Blazers + puffer vests
Tights + leggings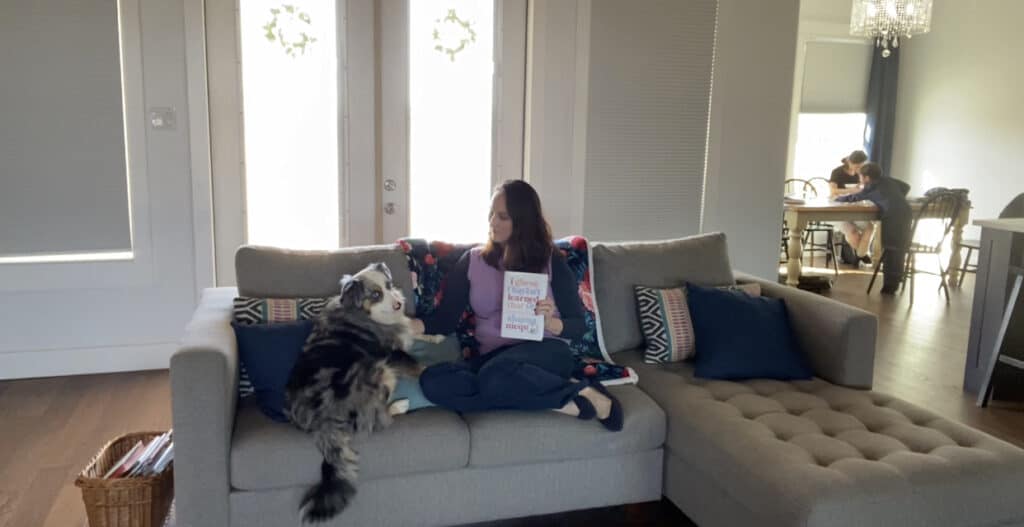 #2 Focus on colors + prints.
If you feel anxious for a spring look but live in a cold climate where winter drags on for months, redefine spring! Maybe spring can look like a warm, cashmere sweater in a lovely lilac + a warm pair of jeans + flats.
Or, pull a bright, wool coat over your winter outfit for a pop of color.
A few ways to usher in spring via colors + prints:
Invest in light colored coats
Add a pop of color with bright or pastel nail polish
Tie a silk scarf in your hair or on your hand bag
Wear pearls or other "bright" jewelry
Switch out the browns + blacks for neutrals, white, or navy
Wear tops or dresses with polka dots, stripes, or florals
Find a few "happy colors" you love + wear them often
Switch from black or dark wash jeans to light wash
Wear white (yes, before Memorial Day)
Go pastel or bold with color block outfits
Carry a handbag with a pop of color or white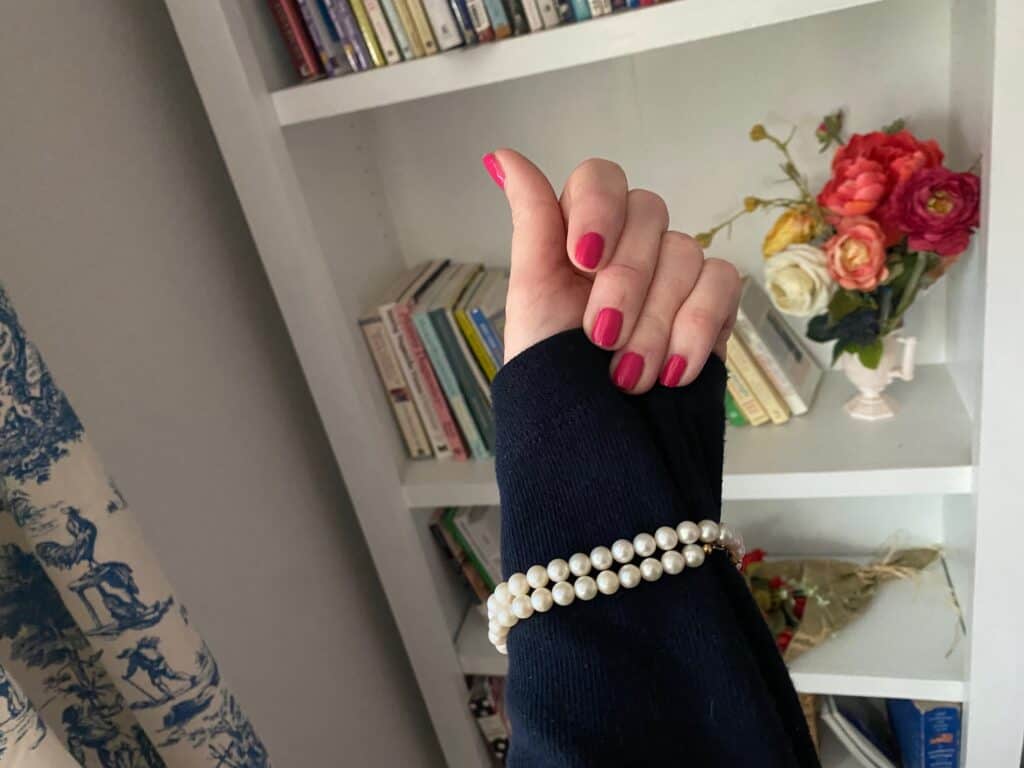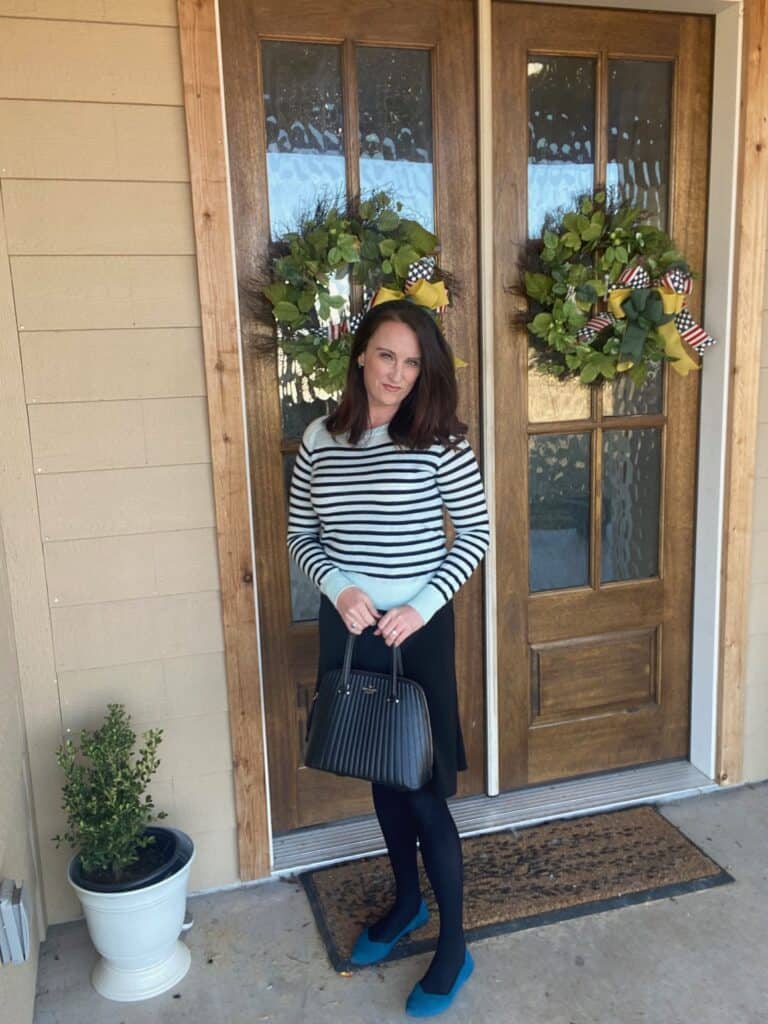 #3 Make a statement with shoes.
This hack builds on the last tip, but shoes can "scream" the season in subtle or bold ways. When it's still too cold to show off your manicure with open toed pumps + slides, look for other ways to give spring a nod with your foot ware.
Winter-to-spring-transition shoes:
Sparkly pumps or boots (especially in bright or bold colors)
White leather pumps or sling backs
Pretty rain boots
Flats in soft pastels or pretty prints (Rothy's are my favorite)
Pumps or kitten heels in bright colors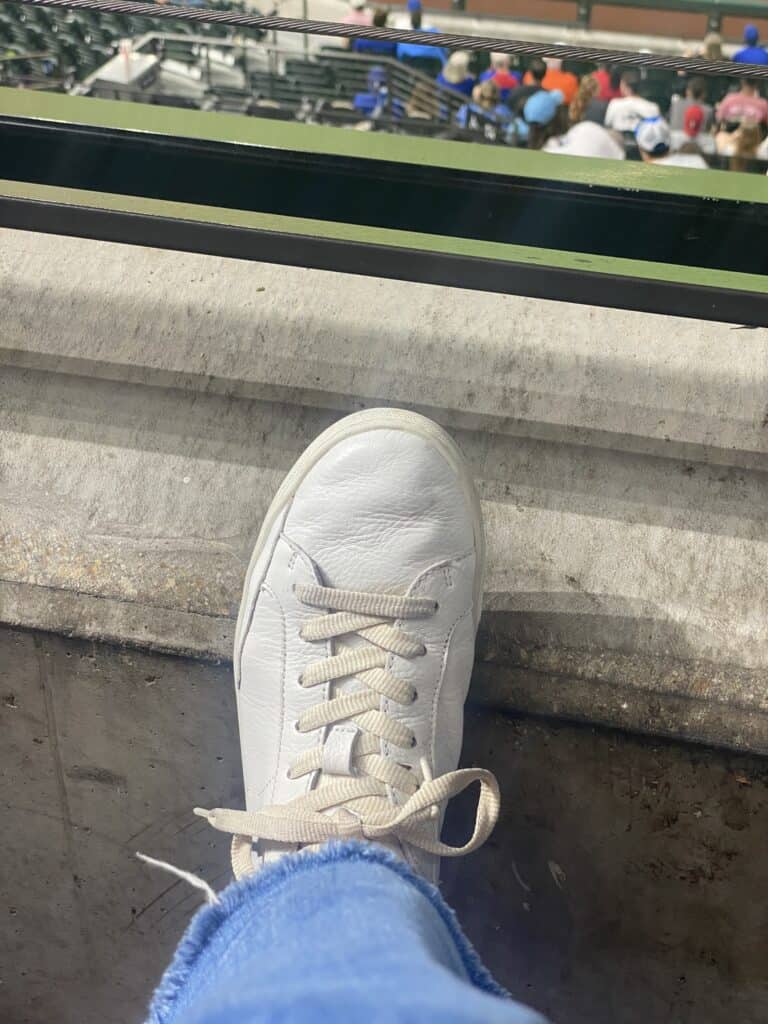 Let Me Know!
How do you transition from winter to spring? What do you love to wear? Where do you live? xo